Our 21st Century Learners Must have Modern Technology to Help them Engage in Quality Learning
At Te Puke High School we have made a considerable investment in leading-edge technology for students and staff to use, to achieve our school vision; "Inspiring our students and staff to be future focussed learners who realise their potential. Kia whakaara nga kaiako me nga akonga kia u, kia mataara."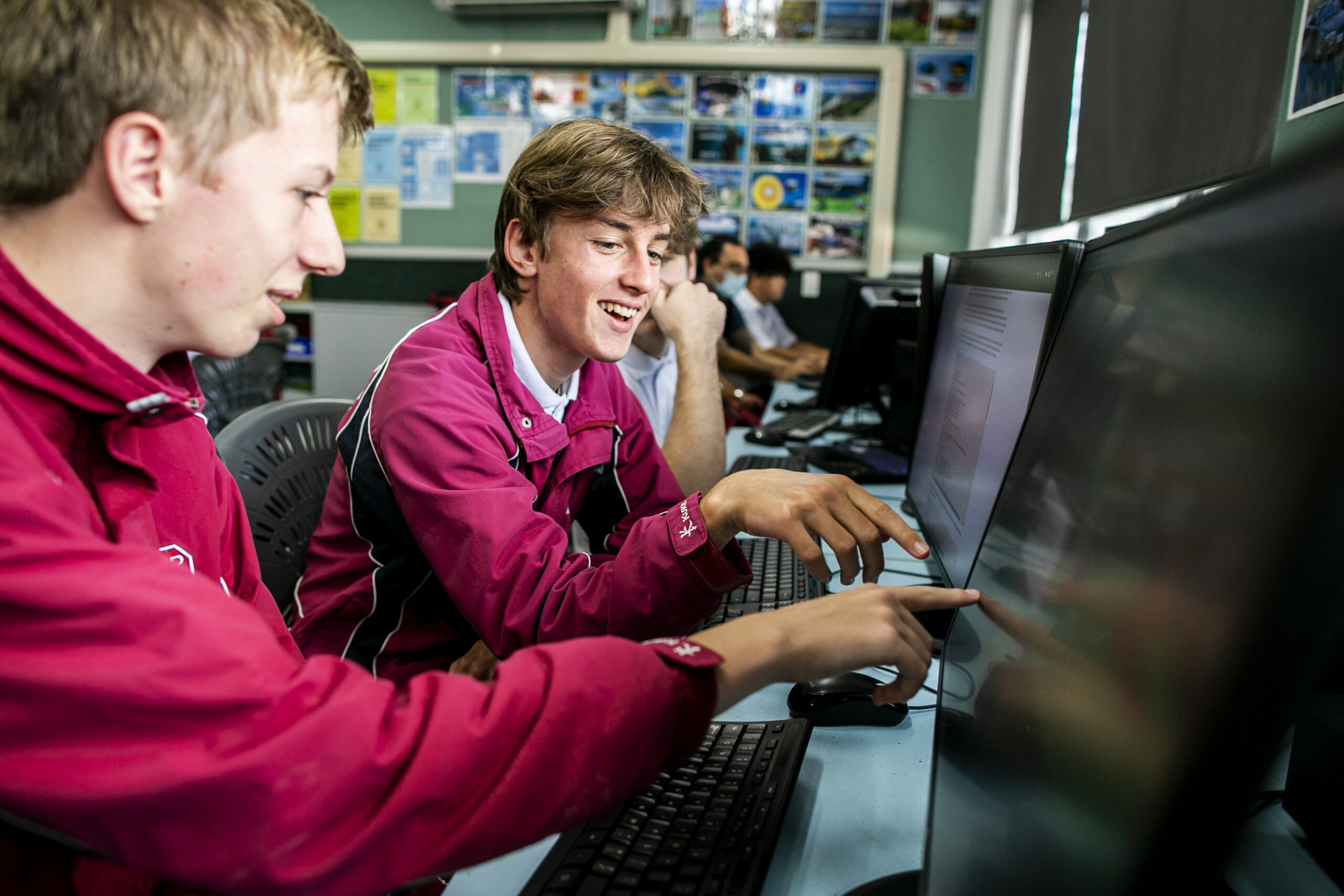 We have approximately 1000 computers available for our students to use, including desktop machines, laptops, netbooks, Chromebooks, PCs, Macs, and iPads.
Our students and teachers are confident using Google Classroom as a collaborative platform for creating and distributing digital learning resources.
Our students use Google Sites as their e-portfolios to gather evidence of their learning and achievement.
Our students can learn the basics with a school-based "Drone Pilots Licence" and can go on to complete their CAA 101 and 102 courses to fly drones commercially.
The school drones are used for a range of activities including aerial photography, 3D modeling, site inspection, and landscape surveying.
Our specialist drone pilots use the school's state-of-the-art drone with a 360-degree video camera, to provide a high-quality professional drone videoing service for our school and community.
Our students and staff are provided with up-to-date software programs to meet their learning needs, including Microsoft Office suite, Google Applications, Adobe Suite, Solidworks, 2D design, Archicad, Aspire, Audacity, Unreal Development Kit, GeoGebra, Lego Mindstorms, Lexia 5, Microsoft Movie Maker, Mixcraft, Python, Scratch, Sibelius. Sketchup and Cura.
The school has invested in some great technology to make high-end CAD available to our students. They are able to utilise software including Unreal's Twinmotion, Quixel, Unreal Engine 5, ArchiCAD, and the Oculus VR components to explore their creations from a whole different perspective.
Our students use Unreal Engine, Twinmotion, CURA, ArchiCAD, or Sketchup to design objects as technological solutions to real-world problems.
These objects are then created using appropriate computer-controlled machinery; a 3D printer, a computer-controlled laser cutting machine, or a computer-controlled router machine.
Our students are provided with the opportunity to learn using cutting-edge Virtual Reality hardware and software.
Teachers provide quality learning opportunities for our students to use the software programme Unreal Engine to create their own programmes for Virtual Reality.
Our students are working with our local business community to create Virtual Reality solutions to real-world problems.
Our students have the opportunity to participate in our yearly E-Sports tournament to put their gaming skills to the test. Students need to focus on teamwork and co-ordinate a strategy to be victorious.
Our students are provided with the opportunity to learn by getting involved in one-off projects. Teachers provide quality learning opportunities for our students to combine a range of skills from different learning areas to create unique and exciting products. 
Our Augmented Reality Sandbox was one such project that involved skills from our Hard Materials Technology department and our IT department.
We have a range of high-end sound equipment and programmable LED lights for all our staging and production requirements.
Our students have the opportunity to develop their lighting and sound skills by operating our school hall lighting and sound booth.